Arnoldussen & Associates Insurance – Property Insurance, Renters Insurance, Car Insurance, Home Insurance in Arroyo Grande, Grover Beach, Nipomo, Oceano CA, Paso Robles, Pismo Beach, San Luis Obispo, Santa Maria, CA, and Surrounding Areas
Over 4 decades of helping people just like you…
Why an Independent Agency is ALWAYS your best choice
Competition means savings…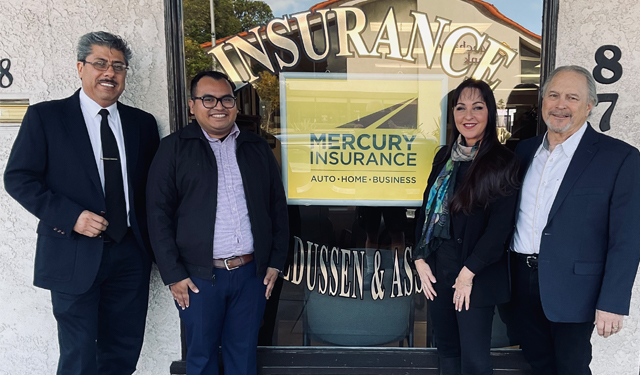 The team at Arnoldussen Insurance will shop for the right coverage after listening to your needs.
There are two main types of insurance agencies: captive and independent. Knowing the difference can save you money.
A captive agent represents one insurance carrier. When that carrier raises their rates, your rates go up.  Since a captive agent offers products from only one company, your only recourse is to choose another agency that can offer an alternative. With a captive agent, you will always have one, and only one option.
The professionals at Arnoldussen work with multiple insurance carriers. Should rates increase with one company, we compare your existing policy with those offered by the other carriers. In essence, as an independent agency, we shop for the best rates with carriers who offer coverage that provides protection for your specific risks. With an independent agent, you have multiple choices.
Arnoldussen & Associates offers insurance protection from many
of the nation's leading insurance carriers.
These are insurance companies that have a history of financial stability and superior claims service.
Our many insurance carriers include:
Mercury
Safeco
Drive (Progressive)
Dairyland
Alliance United
Kemper Auto
…And many others
A MESSAGE FROM THE OWNER
"For over forty years I've worked in the insurance industry and I've witnessed many changes over the years in technology, carriers, and the way clients and insurance companies interact. We're an independent agency for a reason. Being independent means we can focus on meeting your personal insurance needs instead of worrying about pleasing some insurance company. Throughout my career, I've learned that there's simply nothing that takes the place of personal service. Technology has made it easier and more efficient to get things done, but being there to answer questions, offer explanations, and help when the unexpected occurs can't be handled by a computer. Here at Arnoldussen & Associates Insurance Services, we're just real people, providing real coverage, for real life, delivered with integrity."
John Holmes, Owner
Arnoldussen & Associates Insurance Services