Apartment Insurance and Property Insurance in Arroyo Grande, Grover Beach, Nipomo, Oceano CA, Pismo Beach, Luis Obispo, and Surrounding Areas

 Compare and save TODAY!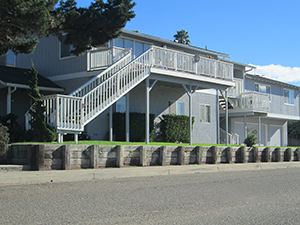 Arnoldussen & Associates has partnered with some of the nation's most aggressive insurance carriers specializing in apartment owners insurance or landlord insurance.  Our due diligence allows us to offer amazing rates.  More and more apartment owners, landlords and corporations who own multi-unit apartment buildings are comparing and saving money by partnering with Arnoldussen and Associates.  We've earned a reputation for providing excellence coverage at unbeatable rates and we want you to request a quote today!
Your property, your interests: protected for less
Our packages for apartment / landlord insurance aren't watered-down: these are policies designed to provide more than adequate protection for your property, as well as any liability you may face.  We can write up to five million dollars in liability protection.  Pools?  No problem.  If you've been looking for an affordable option in apartment / landlord insurance, contact Arnoldussen & Associates Today!