If you are a business owner, you would know how important it is to get your company the right protection. But the insurance industry can be quite confusing and daunting. Arnoldussen and Associates Insurance Agency is here for all your insurance needs from home insurance to auto insurance, health insurance to business insurance. We offer very competitive prices while protecting all those things that matter to you. Our agents are well aware of the fact that businesses are susceptible to threats which include various lawsuits. Therefore for your peace of mind, our professionals provide you the necessary protection keeping your future in mind. We know that every business, whether it's just getting started or is an established one, is different and hence their requirements will also be different. So, our experienced professionals sit with you to understand your needs and accordingly come up with a plan suited best for your business. Arnoldussen and Associates have affiliations with some of the nation's best insurance carriers which help us in providing you with exceptional coverage at amazing rates.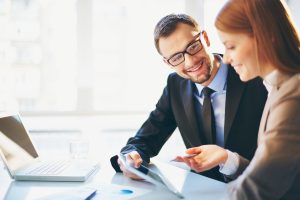 Below we have mentioned 2 factors which affect the rates of premiums in your business insurance. Take a look. 
Your business location

 
The location of your business will influence your premium rates. If the area is prone to floods, earthquakes, high crime, or other risks which makes your business more exposed to vandalism or break-ins; will increase your insurance cost. 
Your claim history

 
The number of times you have claimed your insurance in the past will be taken into account while deciding your premiums. If your business has a long claim history, you can expect your rates to be on the higher side. This just proves that if you have filed several claims through the years, your business is pretty prone to threats thus making it riskier. 
So, if you are living in Arroyo Grande, Grover Beach, Nipomo, Ocean CA, Pismo Beach, and San Luis Obispo, and have any questions regarding other factors, you can call us at 805-489-3000.