Are you looking for a new car? Automobile enthusiasts are always looking for more options and better cars as it is their passion to own new automobiles. But simply owning a car will not help; you also need to maintain it. But after a certain period of time, you might need car repairs because of the common wear and tear it is supposed to go through due to prolonged usage. Again, you might face accidents because of your car too that leads to car parts damage as well as medical bills or even liability payments. If you want to seek protection from such losses, you need to opt for car insurance programs. We, at Arnoldussen & Associates, can offer you high-quality auto insurance programs. We bring you quality coverage that will meet all your insurance needs with respect to your car. We are known for our low premium rates that suit all kinds of budgets too. So, if you belong to areas such asArroyo Grande, Grover Beach, Nipomo, Oceano CA, Pismo Beach, or San Luis Obispo, then you can rely on us.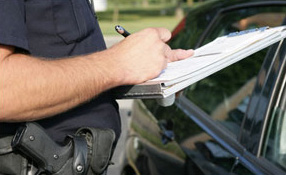 Here, we have put together a few essential things to lookout for while choosing a car insurance company. Take a look. 
Always look for referrals

 
You should never make a random choice for your car insurance. Always look for referrals from experienced users so that you can get good insurance programs that you need from reliable professionals. 
Low premium rates

 
You must also opt for reasonable premiums which are within your budget so that you do not end up buying insurance which is out of your reach. Compare the rates in the market with several other insurance providers before making a choice so that you can get the lowest rates. 
And if you are sure about choosing our insurance programs, then contact us today.