Arnoldussen & Associates is a recommended agency for car insurance in San Luis Obispo CA, Pismo Beach CA, Arroyo Grande CA, Grover Beach CA, Oceano CA and Santa Margarita CA. They are an independent agency which means they can serve you without bias to a particular carrier. It also means they can find you the best car insurance deal as they have access to several carriers.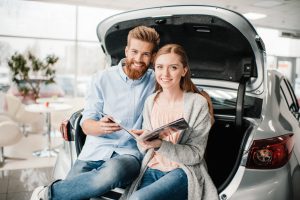 Car insurance is about coverage, cost and reliability. There are several coverages involved in car insurance.  Car insurance falls under the broader category of auto insurance which can be used to insure all types of vehicles including cars, trucks, boats, trailers, motor cycles and more.  
When it comes specific car insurance there are three important coverages. These are liability, collision and comprehensive. Liability insurance is compulsory part of car insurance. It protects your financial interests in the event of 3rd party claims.  Collision insurance will cover your vehicle for damages pursuant to a road accident or collision. Comprehensive covers damages related to other events such as storm damage, auto theft and so on. 
When it comes to insurance you want the best coverage at the right price. That is what you get when you deal with an independent agency such as Arnoldussen & Associates. They know where to find the best auto insurance deals. There are also certain factors that can help you get cheaper car insurance. These include a good driving record and sensible driving habits. If your vehicle is fitted with safety devices such as trackers and ant-theft devices, you could also get lower rates. 
There are many aspects to consider when it comes to car insurance. A professional and independent agency will help you connect all the dots when it comes to important coverages such as car insurance.