Do you live in a flood-prone area? Living in areas that see a lot of natural disasters sees a lot of damage to your property. Restoring these properties can be extremely expensive. And since floods occur every year, you can calculate the total expenses you will have to bear every year. If you want to protect yourself against such expenses, you must seek the protection of flood insurance. We, at Arnoldussen & Associates, can be the right solution for your insurance requirements. We are an established and experienced company which offers you high-quality coverage options for both personal as well as commercial insurance. Whether it is your home, business, or flood damage, our insurance products can be your savior. With our quality insurance programs and customer-oriented approach, we have earned a solid reputation for insurance policies. Since we know that everyone will not have the same budget, we have priced our insurance quite reasonably. So, if you belong to areas like San Luis Obispo, Pismo Beach, Arroyo Grande, Oceano CA, Nipomo, or Grover Beach, then you can choose us.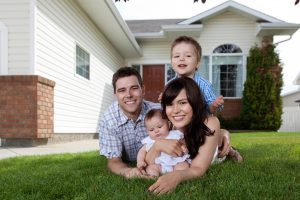 Here, we have put together a few essential tips that you will need to find the right company for flood insurance. Take a look.
Take Referrals
You should take referrals and recommendations from other experienced people before deciding on your flood insurance company. This ensures you are not making a random choice and are opting for a reliable company.
Research Online
Another way to easily find a company for your flood insurance protection is to go online and research on your own. The Internet has the answer to everything. Check the feedback, reviews, and ratings of former clients to shortlist a few companies for your flood insurance.
So, if you are thinking of choosing us for your insurance requirements, then you must contact us now.