Are you looking for the perfect house? Well, it is important that you have a shelter for your own in this big world. But when you become the responsible owner of a house, you also need to show a little responsibility and give it the required protection. That is why what you need is a home insurance coverage. We, at Arnoldussen & Associates, can help. We bring you one of the most comprehensive coverage plans for your house, business, and even your health or life. We are experienced to understand your needs and can find you a policy which will effectively protect you from any kind of threat or danger you are likely to be subjected to when you are a homeowner. We also cover rental homes in our insurance policies. We are known for our affordable premiums and multiple policy discounts. So, if you belong to areas such as Arroyo Grande, Grover Beach, Nipomo, Oceano CA, Pismo Beach, or San Luis Obispo, then you can resort to us without hesitation.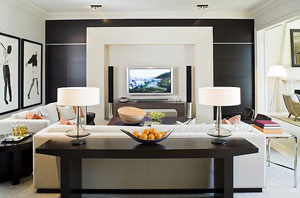 Here, we have put together a few major things that a home insurance can save you from. Take a look.
Losses due to Natural Calamity
Natural disasters are nasty and can occur without a warning. Therefore, no matter how much protection you take, there is a chance of damage to your house if you live in a flood-prone area or an earthquake occurs suddenly. Be it a natural disaster like a flood or earthquake or a fire accident, your house and its belongings can be covered with the right insurance policy for your home.
The rate of crime is increasing by the day. You might face a theft or burglary at home any moment. If you have to be protected from all corners, then you must also invest in a good home insurance policy apart from the security measures. It can compensate for the loss of cash, jewelry, furniture, electronics, and other priceless possessions you might have.
So, if you want this kind of a protection, contact us today for our home insurances.