What do you do when you come home from a long family vacation only to find out that your entire house has been robbed? If you don't have home insurance, things could turn into the worst for you. To find out that all the hard-earned money invested in your house gone in a single day when could cause a breakdown for most, if not all of us. In order to protect you and your property from unforeseen events, you need to get your house insured.
At Arnoldussen Associates, we believe that every house has different needs and there is no one-policy-fits-all for every vehicle. Our team of professionals will help you choose from a variety of customized options and help you protect the things that matter while providing you with the personal, attentive service you deserve. We provide our services to Arroyo Grande, Grover Beach, Nipomo, Ocean CA, Pismo Beach, and San Luis Obispo. If you are from any of these areas, be sure to contact us for more details.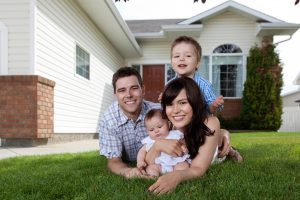 Here are some more reasons why home insurance is important:
Natural disasters
Natural disasters come when you least expect it. With a robust home insurance plan, you can protect yourself from disasters such as floods, cyclones, earthquakes, landslides, etc. some home insurance plans also offer you relocation benefits so that you can stay in a hotel or rented property when your house is being reconstructed.
Liability coverage
In addition to covering the value of your home and your property, home insurance plans provide an important provision for liability coverage. If your neighbor's house catches fire because you left your BBQ grill unattended, your insurer will pay for the costs. Or if your valuables get stolen while you were away on vacation, your insurer will get you reimbursed.
So, if you are interested in our services, be sure to contact us today.