Are you thinking of buying a new house? Well, having a property is always more beneficial because it is a lucrative investment. You will be able to get greater returns because of this asset. But there are also a few challenges that you will have to face because of your home. If there is natural calamity and your house gets damaged or if there is a theft or a burglary at home, you will realize that you have incurred a great loss in terms of the repair and restoration work or the expensive valuables that got stolen. You have to make sure that you seek a protection you need. We, at Arnoldussen & Associates, can help. We can offer you highly comprehensive insurance policies for your home. We are an established and reliable company which is known for great coverage at competitive rates for a wide variety of insurance programs, right from home insurance, auto insurance, to even business insurance. So, if you belong to areas like Arroyo Grande, Grover Beach, Nipomo, Oceano CA, Pismo Beach, or San Luis Obispo, and want to protect your new home, then you must resort to us.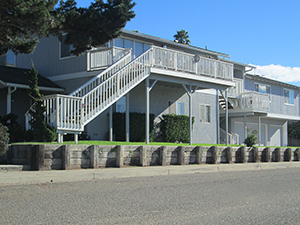 Here, we have enlisted a few common questions that you must ask your home insurance agency. Take a look. 
What kinds of coverage options do you have?

 
Without knowing about the policy in details, it can be difficult for you to understand if you can opt for this agency or not. So, you need to ask the company about their coverage options and ensure that this is the right option for you. 
Do you offer estimates for the premiums?

 
It will help you to decide better if you are aware of the rate of premiums for the insurance policies you like. Take advance quotes from the company and check if it is feasible for your pockets or not. 
So, after asking such questions, if you think that we can be the right choice for you, then get in touch with us now.