6 Vital Questions to Ask any Home Insurance Provider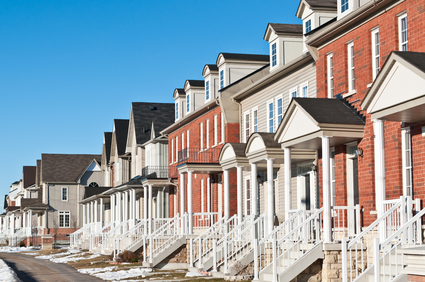 Arnoldussen & Associates provides home insurance in Pismo Beach, San Luis Obispo, Arroyo Grande, Grover Beach, Nipomo, Oceano, CA.
What types of coverage options does your home insurance policy offer?
It's essential to understand the specific coverage options provided by your home insurance provider. Ask about the different types of coverage available, such as dwelling coverage, personal property coverage, liability coverage, and additional living expenses coverage. Ensure that you grasp the details of each coverage type, including any limitations or exclusions.
What is the process for filing a claim, and how long does it typically take to receive a settlement?
Inquire about the claims process, including how to file a claim, what documentation is required, and the expected timeline for settling claims. Understanding the procedures and timing involved will help you plan and manage your expectations in the event of a loss or damage to your property.
Are there any specific exclusions or limitations in the policy that I should be aware of?
Exclusions and limitations can significantly impact the coverage provided by your home insurance policy. Ask your provider about any specific situations, perils, or circumstances that may not be covered by the policy. Examples could include floods, earthquakes, or certain types of personal property. Understanding these exclusions will help you assess if additional coverage is necessary.
What factors influence the cost of my home insurance premium?
It's important to know what factors your insurance provider considers when calculating your premium. Ask about the specific variables they take into account, such as the location of your home, its age, the construction materials used, the presence of security systems, and your claims history. Understanding these factors will help you evaluate if there are any actions you can take to potentially lower your premium.
Are there any available discounts or ways to reduce the premium cost?
Inquire about any discounts or opportunities to reduce your home insurance premium. Some providers offer discounts for bundling home and auto insurance, installing security systems, or having a claims-free history. Ask specifically about the discounts available and any requirements or conditions associated with them.
What level of personal liability coverage is recommended, and can it be increased if needed?
Personal liability coverage protects you financially if someone is injured on your property and files a lawsuit. Ask your insurance provider what level of personal liability coverage they recommend based on your circumstances. Additionally, find out if it's possible to increase the coverage amount if you feel it's necessary for your specific situation.
Remember, it's important to carefully review and understand your policy documentation, including any terms, conditions, and exclusions, before making any decisions regarding your home insurance coverage. Please call us without any delay.