One of the most crucial points in our lives is about investing in a new house. It represents a new start and aturning point. Since you will be investing your hard earned money in buying a property, it is only natural that you would want to protect it from all kinds of threats- external as well as internal. In this regard, following your property purchase, you must immediately go on to purchasing a homeowners insurance. Before you dive into décor items, look into an insurance that will protect your house and also cover for any future damages. However, there are a lot of things to be considered when buying the right insurance. With so many terms and conditions attached to these policies, choosing the right insurance can often turn out to be a hassle. This is exactly where we at Arnoldussen & Associates can be of your assistance. Every client's needs are unique and that is why our agents make it a point to only sell you a policy that will match with your goals and preferences along with providing the maximum coverage. This is why we have become a name to reckon with in locations like Arroyo Grande, Grover Beach, Nipomo, Oceano CA, Pismo Beach, San Luis Obispo and much more! If you need homeowners insurance, look no further.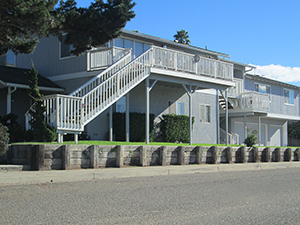 If you don't know where to begin, start by following these two golden tips: 
Buy the Right Insurance:

 
When purchasing insurance, know what you need. Buying the right insurance means to first understand your property, your belongings within it and your liabilities. You need adequate amount of financial coverage to replace your belongings as well as liability coverage in case you get sued. So, before investing in a policy, make sure that it fulfills these two criteria.  
Look into additional features:

 
Many a times, expensive items like jewelry, collectibles, etc. have very limited coverage. In case you feel that you need to protect these, you should look into a special policy called floater. If you save your bill of sale and get an appraisal done early on, you will be reimbursed even if you lose the article.  
Once you hire us, rest assured that we will handle the rest for you. To know more, call us now at 805 489 3000.