Do you want to own a house? Are you currently hopping from one neighborhood to another looking for the perfect home? But what if your home gets damaged or the contents of your house gets stolen? These are possibilities given the increasing rate of crimes in the city or the chances of flood and earthquake in certain areas. If you want to give your home the right protection, it will not be enough to just opt for quality security devices, you have to also ensure you get compensation for the damages caused to your home in case of a tragedy. We, at Arnoldussen & Associates, can be the right choice for you. We have various kinds of insurance programs to offer you, starting with homeowners insurance, auto insurance, to even business insurance. We are a highly experienced and reputed company which is known for their comprehensive policies and low premium rates. So, if you belong to areas like Arroyo Grande, Grover Beach, Nipomo, Oceano CA, Pismo Beach, or San Luis Obispo, you can resort to us.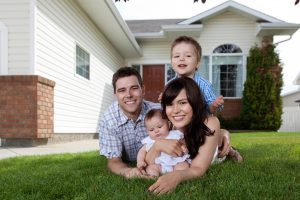 Here, we have put together a few major questions to ask before purchasing a good home insurance policy. Take a look.
Do you cover all kinds of homes?
There are various kinds of houses, right from apartments, mansions, townhomes, to mobile homes, vacant homes, and even houses under construction. But not all policies provide coverage for all these types of houses. You should ask if the policies will particularly cover the house that you own.
What sort of issues can the policy cover?
You have to ensure that all the potential problems are well compensated with the policy. So, you should ask the kind of risks and challenges that you could face as a homeowner are effectively covered in the policy.
So, after asking such questions, if you are still interested in our insurance policies, contact us today.