Arnoldussen & Associates can help you with proper homeowners' insurance in Arroyo Grande, Grover Beach, Nipomo, Oceano CA, Pismo Beach or San Luis Obispo. A standard homeowner's insurance policy will cover you for damage that results from fire, theft, lightning strikes, accidents, windstorms and hail. It will also cover you for liability claims. However not all events are covered. A typical homeowners insurance policy won't cover you for flood damage or earthquake damage. That means you have some gaps in coverage. There other events such as damage from civil unrest that might not be covered.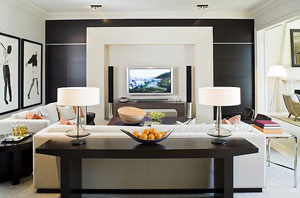 Another contentious area relates to content. Your home insurance will cover some of your content but not all of it. High-end valuables such as jewelry, artwork and valuable collections won't be covered under a standard homeowner's policy. Another area where you need to be careful relates to insured amounts and limits. How much will your policy pay-out in the event of a claim? Will you be covered for the replacement value of your assets and possessions?  
Proper home insurance will not have risky gaps in coverage. Arnoldussen & Associates are independent and recommended insurance brokers and they will help ensure your homeowners insurance is good and proper. That means no risky gaps in coverage. They will assess your assets and your real risks. Maybe you will need supplemental insurance in the form of flood and earthquake insurance. Maybe you will need endorsements to cover high-end items. 
Even if you are a renter, you should cover your personal possessions. Your personal possessions are not covered by your landlord's insurance. One of the benefits of dealing with a professional agent is that they will make sure you are adequately covered for your real risks.