Are you looking for a new house? There are many kinds of lucrative properties that are around you. No matter which kind of property you are going to buy, make sure that you are well covered for the risks and challenges you are likely to face in this new home. One of the key steps in this regard would be to buy homeowners insurance. It will cover all the monetary losses you're likely to face because of this house. We, at Arnoldussen and Associates, can be the right choice for you. We are in of the most established and reliable companies with more than 40 years in this business. We can provide you with all kinds of insurance programs, right from home, life, and business insurance to even renters, and automobile insurance policies. We are also an independent insurance agency which means you can choose from a number of carrier options. We are known for our solid coverage options along with our smart and helpful professionals. So, if you are located in areas like Paso Robles, CA, Santa Maria, CA, San Luis Obispo, Arroyo Grande, Nipomo, or Pismo Beach, then you can opt for us.
Here, we have put together a few benefits you can get with a homeowners insurance policy. Take a look.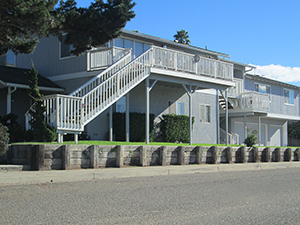 Compensation
If there are any thefts or burglaries in your area which affect your home, you might notice that some of your goods are stolen or damaged in the process, for which you will be requiring compensation. Otherwise, you have to pay a lot of money to restore your house or the other goods you have lost. Home insurance can provide this compensation for you.
Natural calamity protection
Another reason why you should get a home insurance policy is to protect yourself against the losses you will be facing because of a natural calamity. You might get a flood or any other kind of natural disaster in your area which might completely destroy your property. You will have to bear a huge expense for the restoration which can be covered by your home insurance policy.
So, if you are interested in getting this kind of protection from our home insurance, contact us today.