Are you thinking of getting a protection for your home? Then, you must have considered all sorts of security equipment and modern-day products that will monitor the surroundings and interiors of your home in case there is an emergency. But have you ever thought about the sort of losses that you will not be able to prevent? In those scenarios, you will have to incur the loss, which is mostly in terms of money. In order to seek a compensation for such losses, you need a home insurance protection. We, at Arnoldussen& Associates, can offer you high-quality homeowners' insurance. We can provide you with the right coverage for your home against the potential damages it is likely to suffer. We are an experienced and reliable company which is known for its wide range of insurance programs, right from home insurance to auto insurance and so on. We have earned a solid reputation for our quality coverage options and low premium rates. So, if you are from areas such as Arroyo Grande, Grover Beach, Nipomo, Oceano CA, Pismo Beach, or San Luis Obispo, then you can rely on us.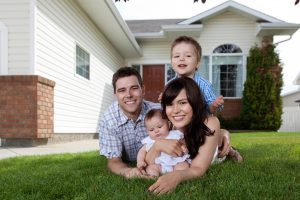 Here, we have put together a few vital things to check about your home insurance before making a purchase. Take a look. 
First of all, you should ensure your common losses are all covered by the insurance policy or not. So, you should check the coverage details of the policy before making a choice. 
Next, you must also focus on the premiums you need to pay at the end of the month so that you can understand if it is possible for you to afford the premiums every month. You can also compare the rates with others and check if it is the lowest you can get. 
And if you want to invest in our insurance programs, then contact us today.