Do you have a House of your own? Or are you planning to buy one? But what if there is a theft or a burglary and all your belongings get stolen or damaged? Or worse, if there is a natural calamity like an earthquake or a flood and it causes immense destruction to your property? In the face of such losses, you will require a good amount of compensation. That's why you must invest in a good homeowners insurance policy. We, at Arnoldussen and Associates, can be the right choice for you. We are an established and reliable company with more than 40 years in this field. We can provide you with a wide range of insurance programs, right from home, renters, and flood insurance to even life, automobiles, and business insurance policies. We are known for our great coverage options as well as our customer-oriented approach. So, if you are located in areas like San Luis Obispo, Arroyo Grande, Nipomo, Pismo Beach, Oceano, CA, or Grover Beach, then you can opt for us.
Here, we have put together a few questions to ask the company offering new homeowners insurance. Take a look.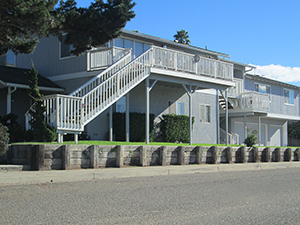 Are you an independent insurance agency?
The first and foremost thing that you should ask the company is if they are an independent one or not. Independent insurance agencies can provide you with multiple carrier options. This will help you choose a particular policy according to your set requirements and budget. That is why you must ask about their independent status first.
How much do you charge for the premiums?
You must understand that you have to pay for the insurance with premiums at the end of the month. That is why you have to ensure that their rate of premiums is within your budget. If you can get an estimated rate from them in advance, you can compare it with your budget and see if it is affordable for you or not.
So, after getting these answers, if you are thinking of choosing us, contact us today.