Arnoldussen & Associates is a recommended agent for property insurance in Arroyo Grande, Grover Beach, Nipomo, Oceano CA, Pismo Beach and San Luis Obispo. They are independent agents and they deal with multiple carriers such as Mercury, Safeco, Progressive, Viking, Commerce West and McGraw. That means they can offer you best value property insurance by shopping around and comparing deals. They also understand insurance and all the nuances and complexities, and they will ensure that you are adequately covered for your real risks.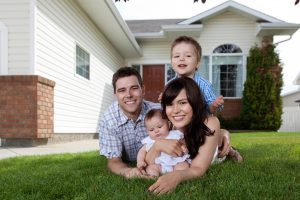 Property insurance is a broad term for insurance policies that cover your assets. Property insurance will reimburse you for losses resulting from stated or covered events such as fire and theft. Property insurance can include home insurance, renter's insurance, flood insurance, earthquake insurance, content insurance and liability insurance. 
Home insurance covers your buildings and structures against named risks. It is important to be aware of specific exclusions. For example, standard home insurance won't cover you for flood damage or earthquake damage. For that you will need supplemental insurance. Arnoldussen & Associates can help you with supplemental insurance such as flood and earthquake insurance. Since these are real risks and losses can be substantial, you need to be sure you have adequate coverage in place. 
Another important part of property insurance is content insurance. You want to be sure stuff inside your home is insured. High-end items such as jewelry, artwork and collections may need to be listed separately with special endorsement. Liability insurance is another important aspect of property insurance. Should somebody get inured whilst on your property, you could face substantial liability claims. 
If you want property insurance that is good and proper, then Arnoldussen & Associates can help. They offer both residential and commercial property insurance to customers in Arroyo Grande, Grover Beach, Nipomo, Oceano CA, Pismo Beach and San Luis Obispo.