Are you interested in buying a new property? A property is an investment that will be your asset in times of crisis. But before you invest in a property, you should be clear about the risks and challenges you might have to face. If there is a natural disaster, you have to be prepared for the damages it will cost to your property. Or if there is a burglary or theft on your property, you have to be prepared to lose several of your important valuables. That is why as a precaution, you should invest in good quality property insurance which will provide you with compensation against such losses. We, at Arnoldussen and Associates, can be the right choice for you. We are one of the most experienced and reliable companies with more than 40 years in this business. We provide you with a wide range of insurance policies, right from home rentals, and life insurance to even business, and auto insurance programs. We are known for our quality coverage as well as our variety of insurance programs under the same roof. So, if you are located in areas like Arroyo Grande, San Luis Obispo, Nipomo, Oceano, CA, Pismo Beach, or Grover Beach, then you can opt for us.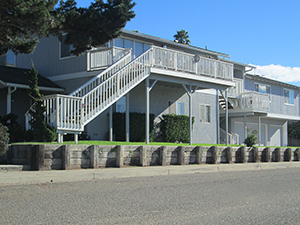 Here, we have put together a few factors to keep in mind while choosing the right company for your property insurance. Take a look.
Independent insurance agency
One of the first and foremost things that you need to keep in mind is that the company you are choosing should be an independent one. Independent insurance companies provide you with several carrier options. That is why it becomes easier for you to find a particular policy that will suit your individual requirements and set a budget.
You should also keep in mind that the company you are choosing for your insurance needs must be in this business for quite some time. The more years they have spent in this business, the more you can trust their insurance policies. If they have survived for so long, they must be providing good quality coverage options.
So, if you are interested in our insurance programs, contact us today.